Complete Story

12/15/2011
David S. Gordon, M.D.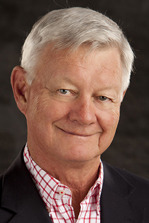 David S. Gordon, MD was born and raised in Denver, Colorado. His undergraduate degree (BSE) was from Princeton University. He then matriculated at the University of Colorado School of Medicine graduating cum laude. His internship and residency in Internal Medicine and fellowship in Medical Oncology were completed at Stanford University. In addition, he had the opportunity to be an immunology research fellow in the laboratories of the Nobel laureate, Sir Peter Medawar, at Northwick Park hospital in Harrow, UK. He is board certified in Internal Medicine and Medical Oncology.
Dr. Gordon's first responsibility was to develop a laboratory immunology program for the Centers for Disease Control where he was Director of the Immunology Disision. In that position, he was involved in the very early years of the HIV epidemic. He also was responsible for the development of the immunology committee of the Southeastern Cancer Study group. He subsequently moved to Emory University School of Medicine as Professor of Medicine in the Division of Hematology/Oncology and attending physician on the Leukemia/Lymphoma/Stem Cell transplant service. During those academic years Dr. Gordon published over 100 original articles and abstracts involving cancer and immunology.
Dr. Gordon has also been involved in the for-profit sector of Oncology and Medicine. He was the founder of two biotech companies, Hycor Biomedical and Mitratech. He also ran the worldwide Hematology/Oncology clinical research program for Johnson & Johnson and had similar responsibilities for two other biotech companies. In those capacities, he had major responsibilities for registration studies of new agents for the treatment of cancer and hematological disorders.
In 2002 Dr. Gordon and his wife, Penelope, decided to move to northern Michigan - an area they had known well for many summers. The original concept was semi retirement with much time for family, golf and fishing. Things did not workout quite that way with the opportunity to develop a regional cancer center and a regional cancer program. While this inhibited retirement activities, it has been a most worth while endeavor. Dr. Gordon has been a major contributor to the founding and development of the Cowell Family Cancer Center in Traverse City and satellite sites in 7 other facilities in northern Michigan. He has continued to maintain a clinical practice. MSHO has also been an important focus. He has been on the board for 10 years and has had the prviledge of participating in educational efforts, interacting with our pharmaceutical sponsors, and participating in relevant public policy issues, especially the current problem with prior authorization. He notes the transformation of MSHO from a supporter of individuals in private practice to the brodad based organization necessitated by the evolution of multidisciplinary cancer care has been very satisfying and relevant. He also appreciates the long and abiding friendships with colleagues on the MSHO board.
David and Penelope have two children and five grandchildren. Since the immediate family is partly located in Seattle, WA and partly in Annapolis, MD and notwithstanding the pandemic, the entire family tries to visit northern Michigan at least once a year. Part of the family plan is to have son and family move to northern Michigan permanently. He and Penelope think this is a great idea!!
---
Report Broken Links
Have you encountered a problem with a URL (link) on this page not working or displaying an error message? Help us fix it!
Report Broken Link